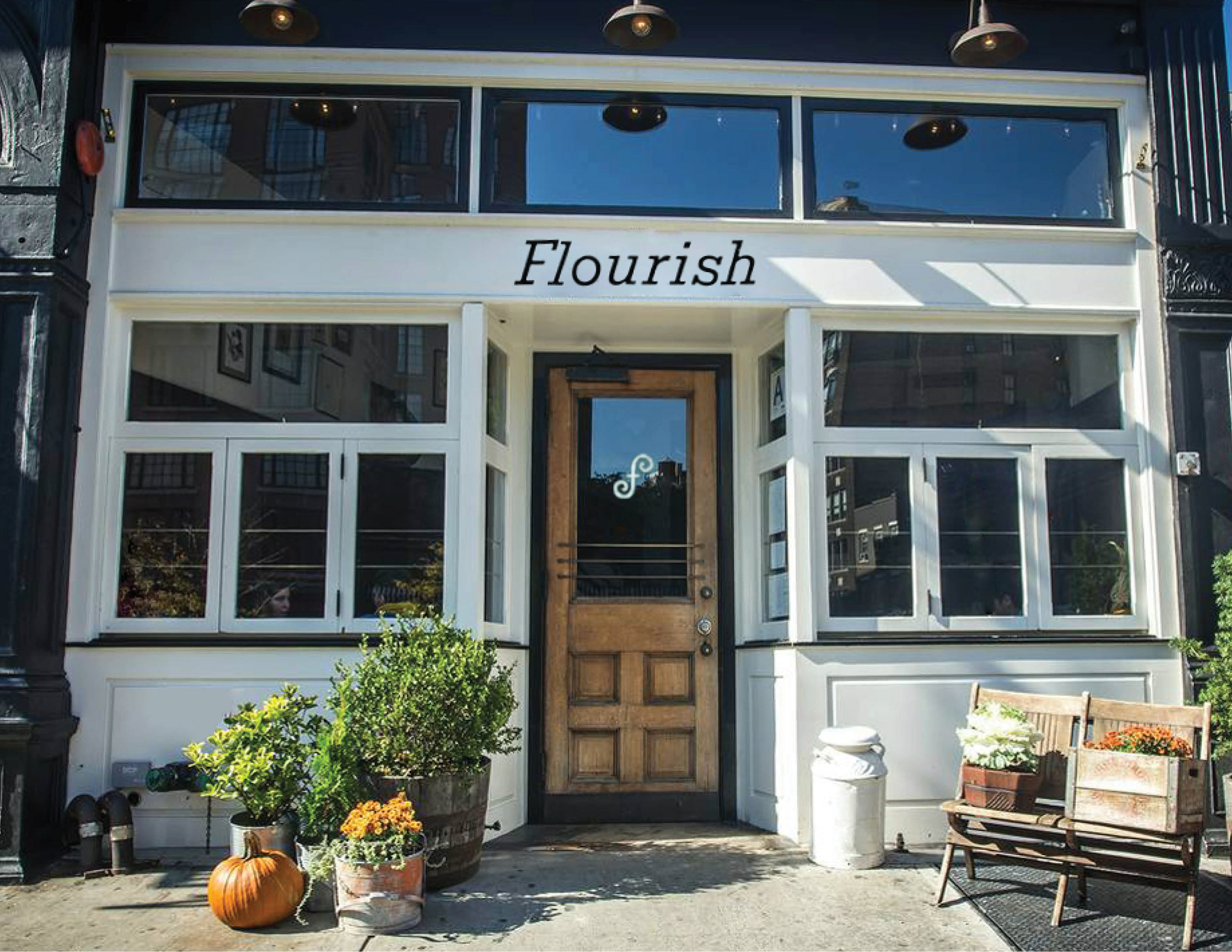 The restaurant exterior is warm and inviting with seasonal plants.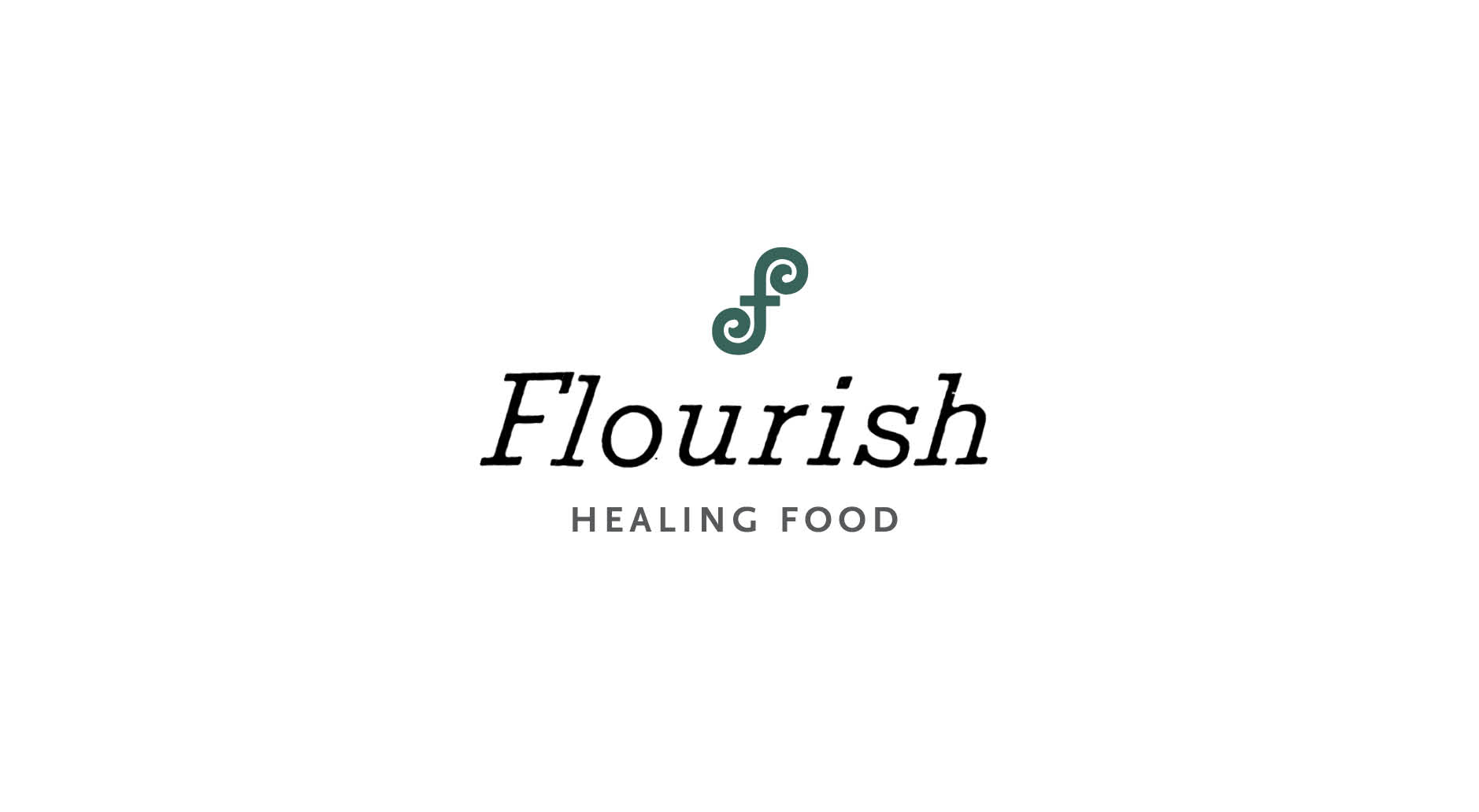 The final lock up of the wordmark and monogram were inspired by the idea of bringing back movement in the joints of those with arthritis. Spirals are a sacred symbol representing the changes of life as well as  personal growth.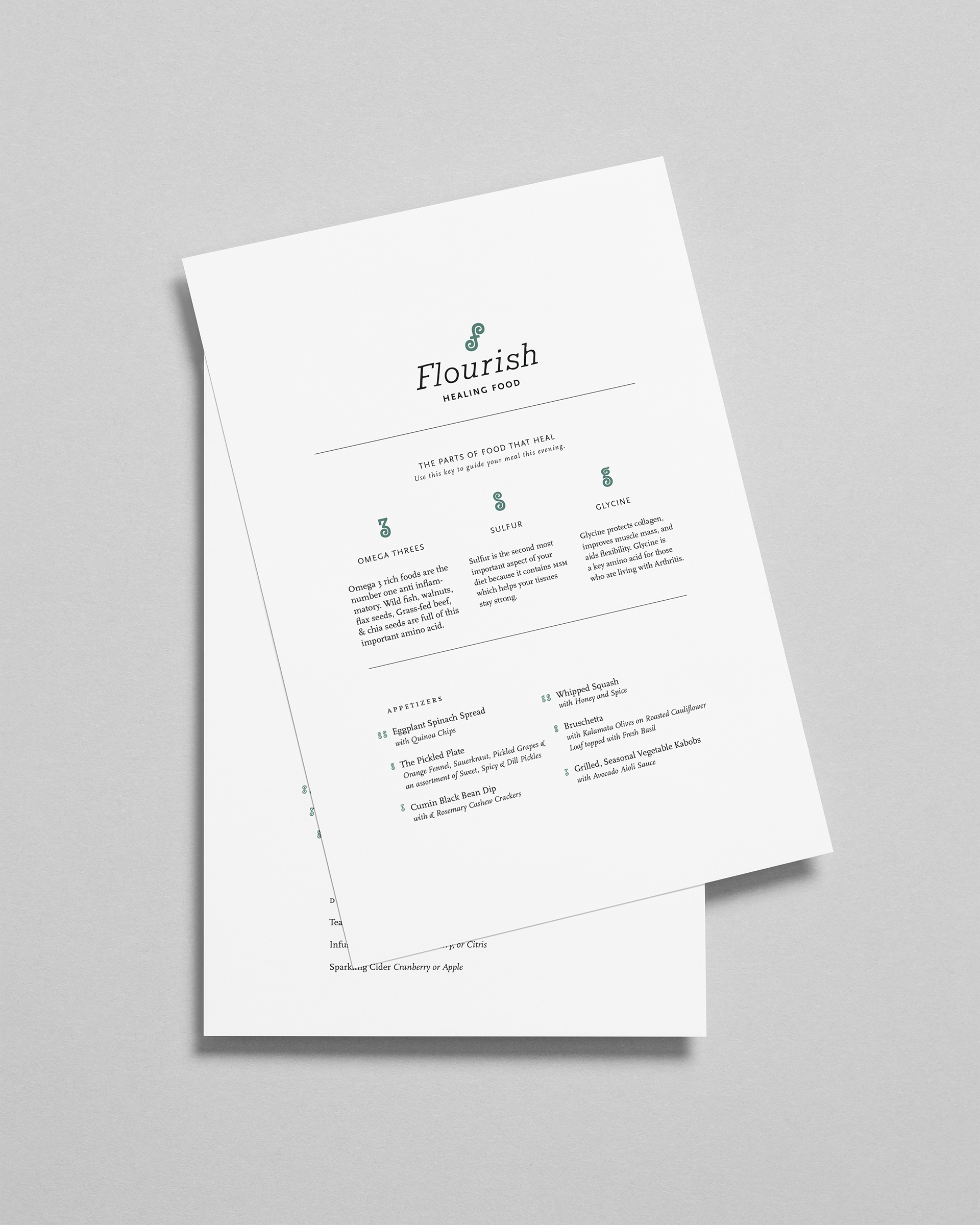 The menu for Flourish depicts the parts of food that help reduce inflammation. These elements, represented with icons, help guide guests in choosing their meals for the night and hopefully their meals in the future as well.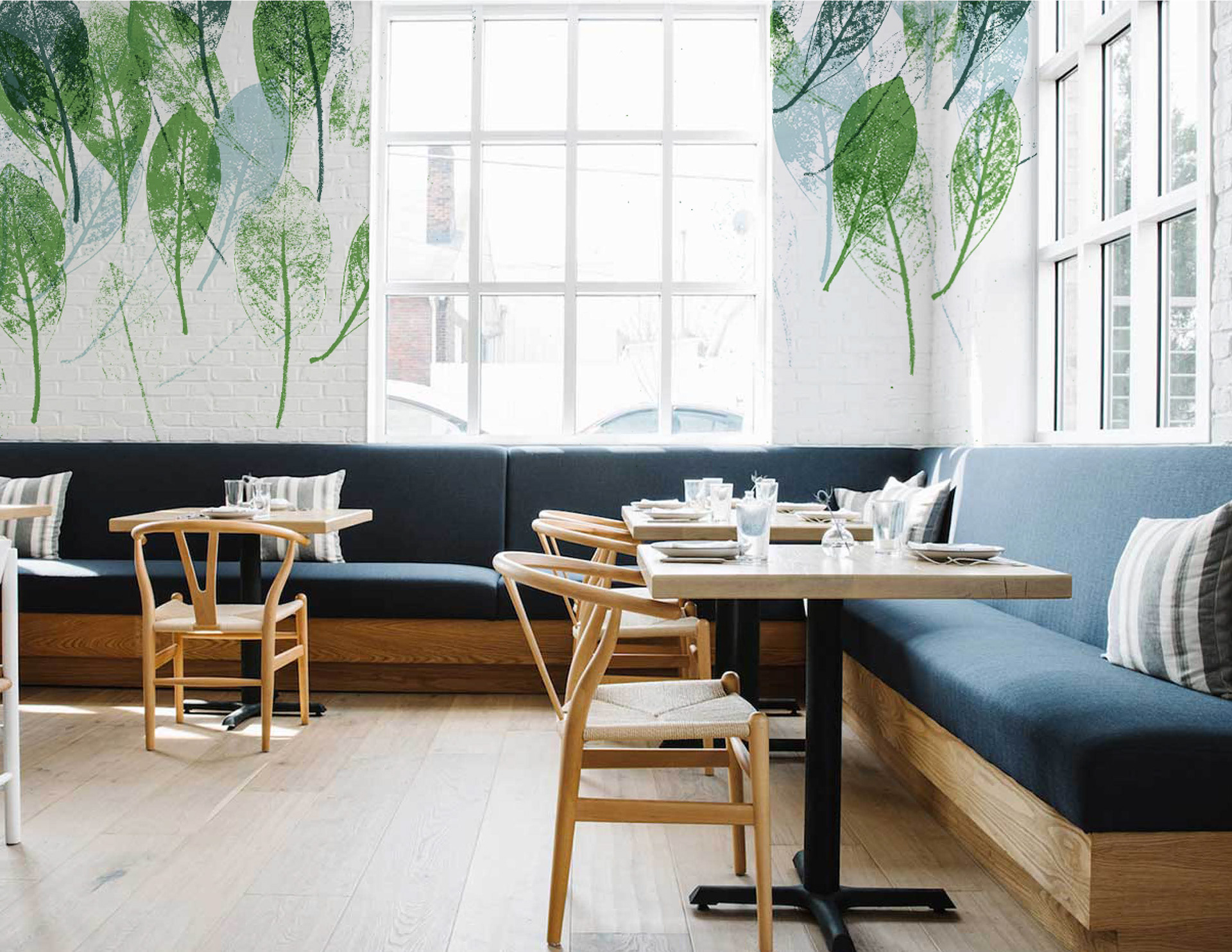 The restaurant interior has a variety of seating options for those with different needs and comforts. The colors and mural are calming and give the feeling of flowing movement.