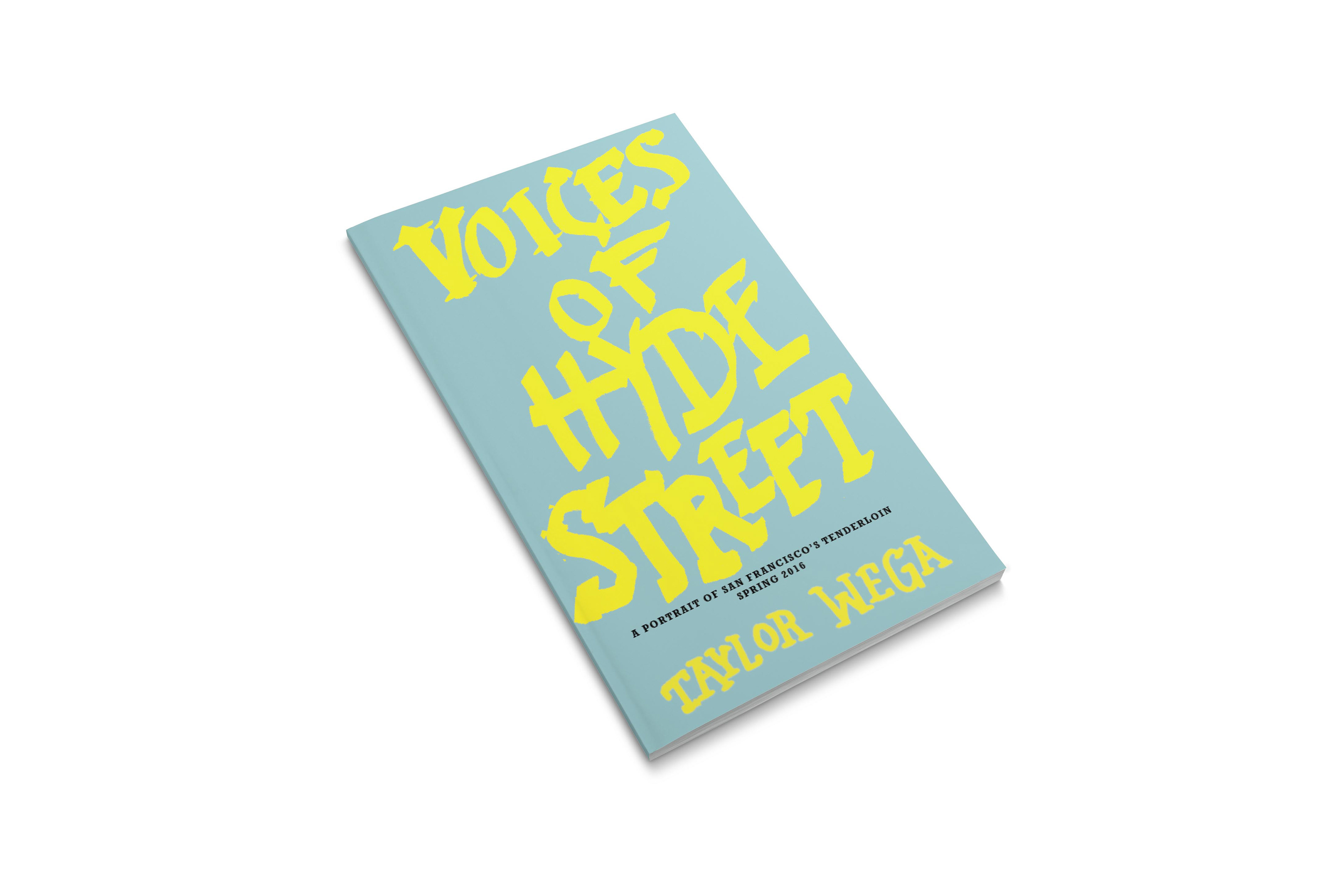 Voices on Hyde Street is a book about my experiences between Ellis and Eddy in San Francisco's Tenderloin. The jacket of the book folds out into the illustrated map, seen below.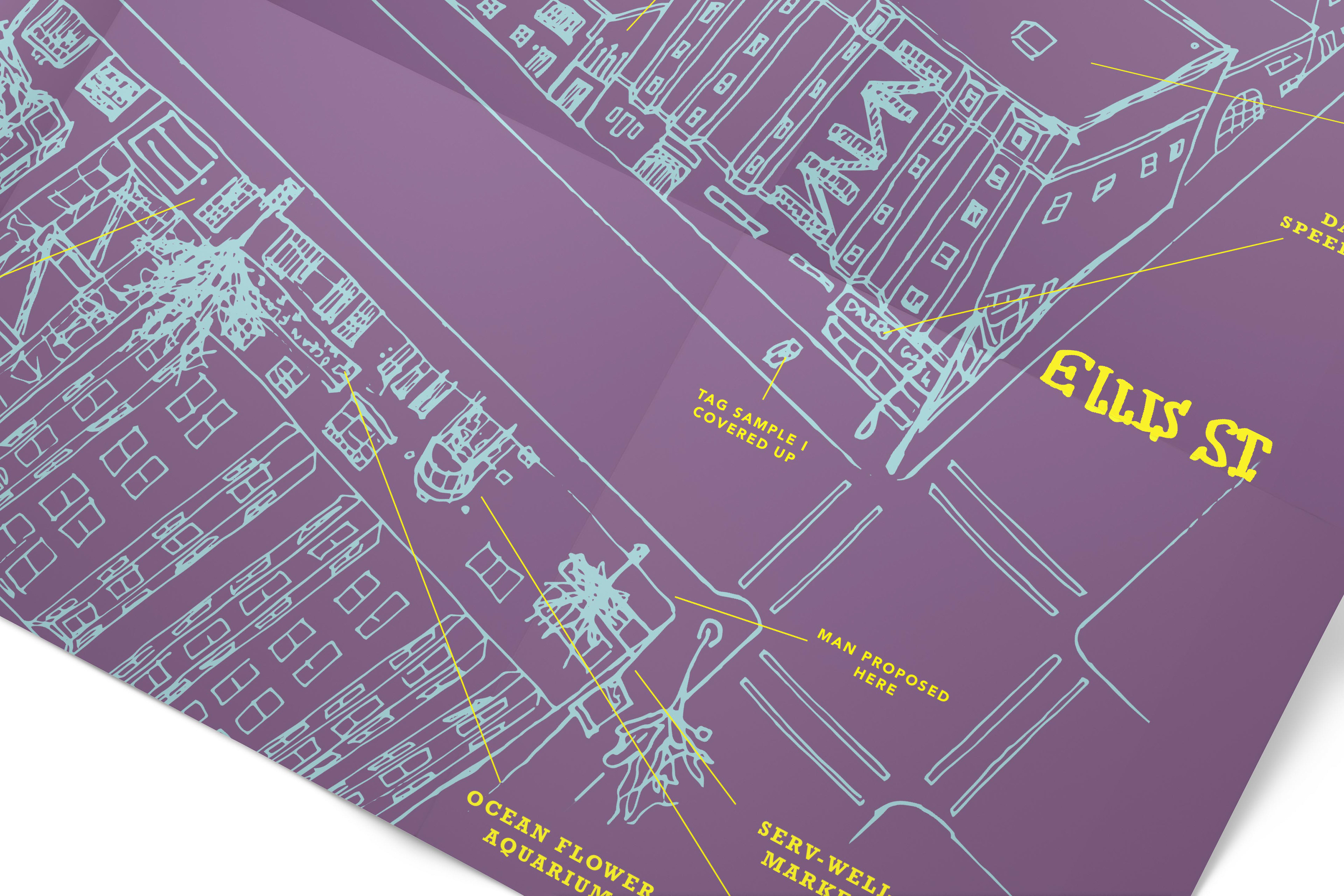 The book jacket folds out into a hand drawn map.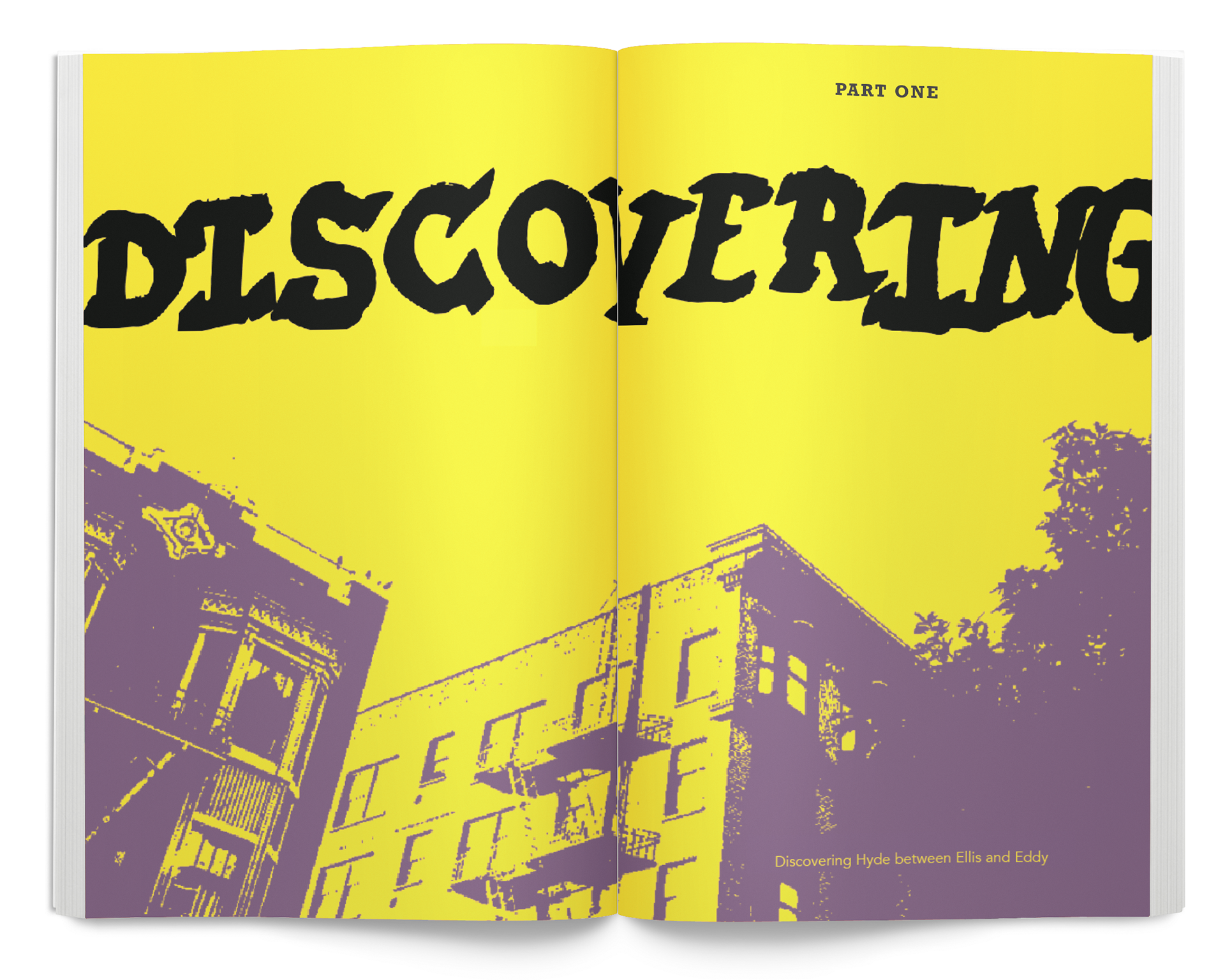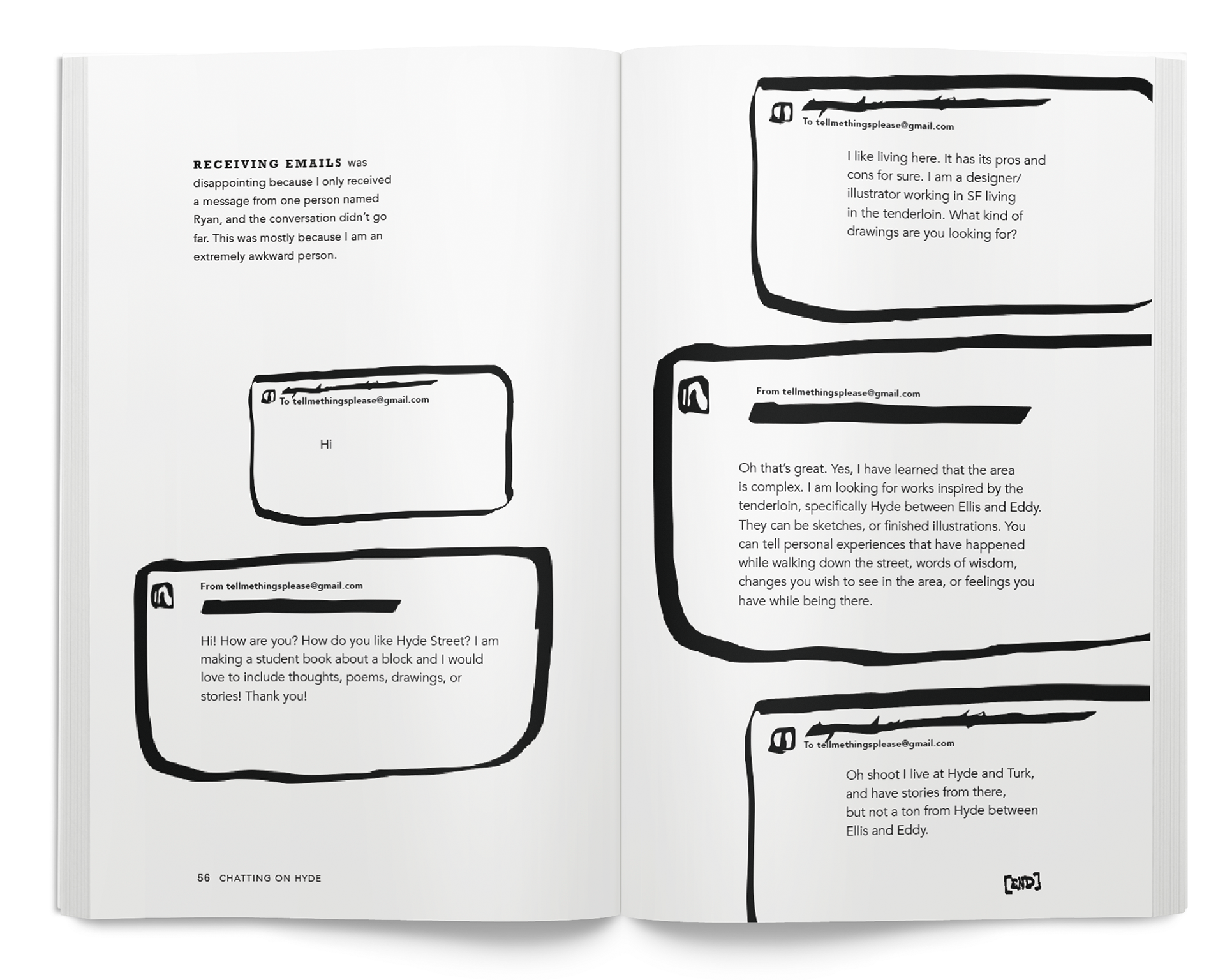 The book is organized into three sections, Discovering, Creating, and Chatting. Within those sections are lively pages reflecting the sometimes chaotic block.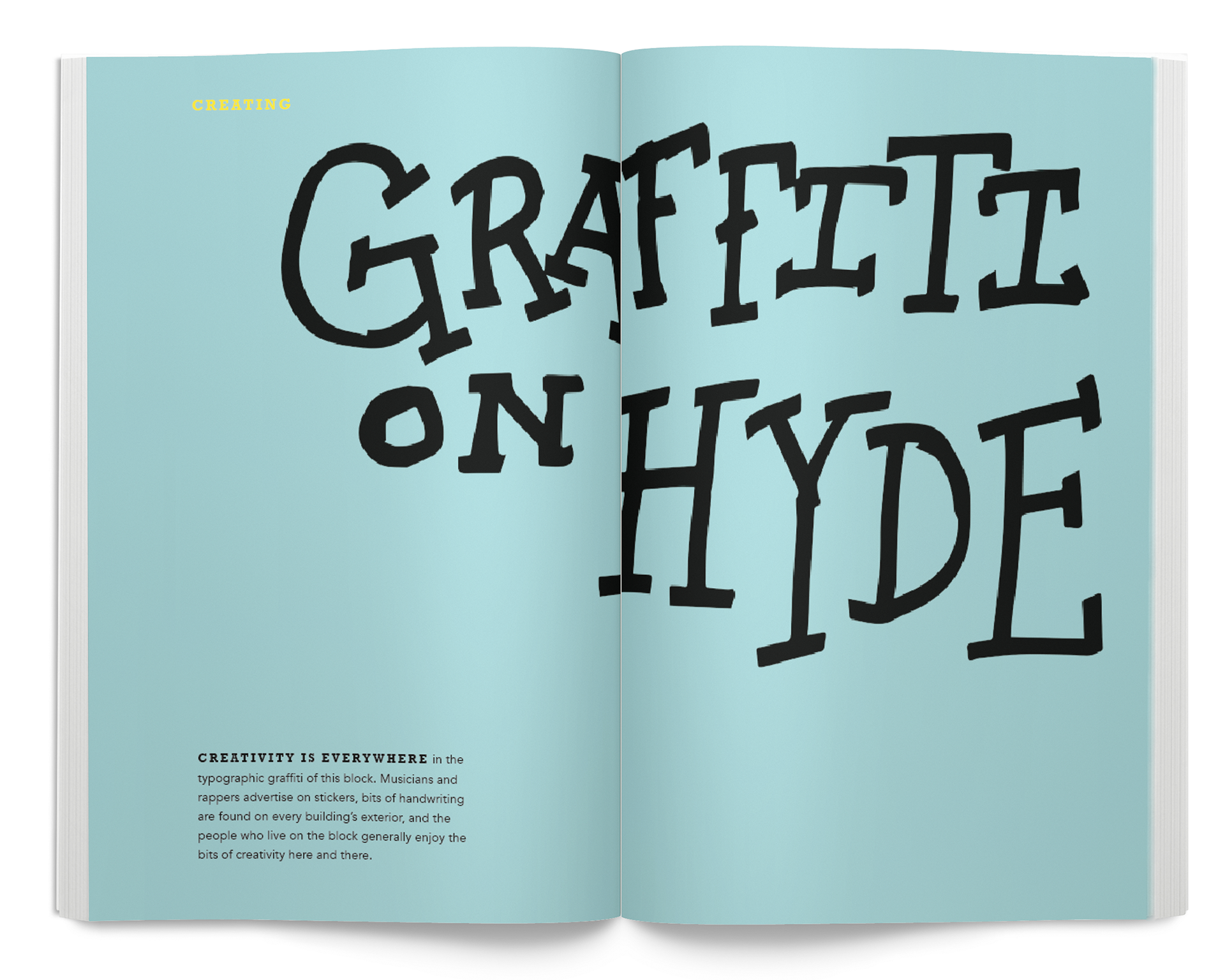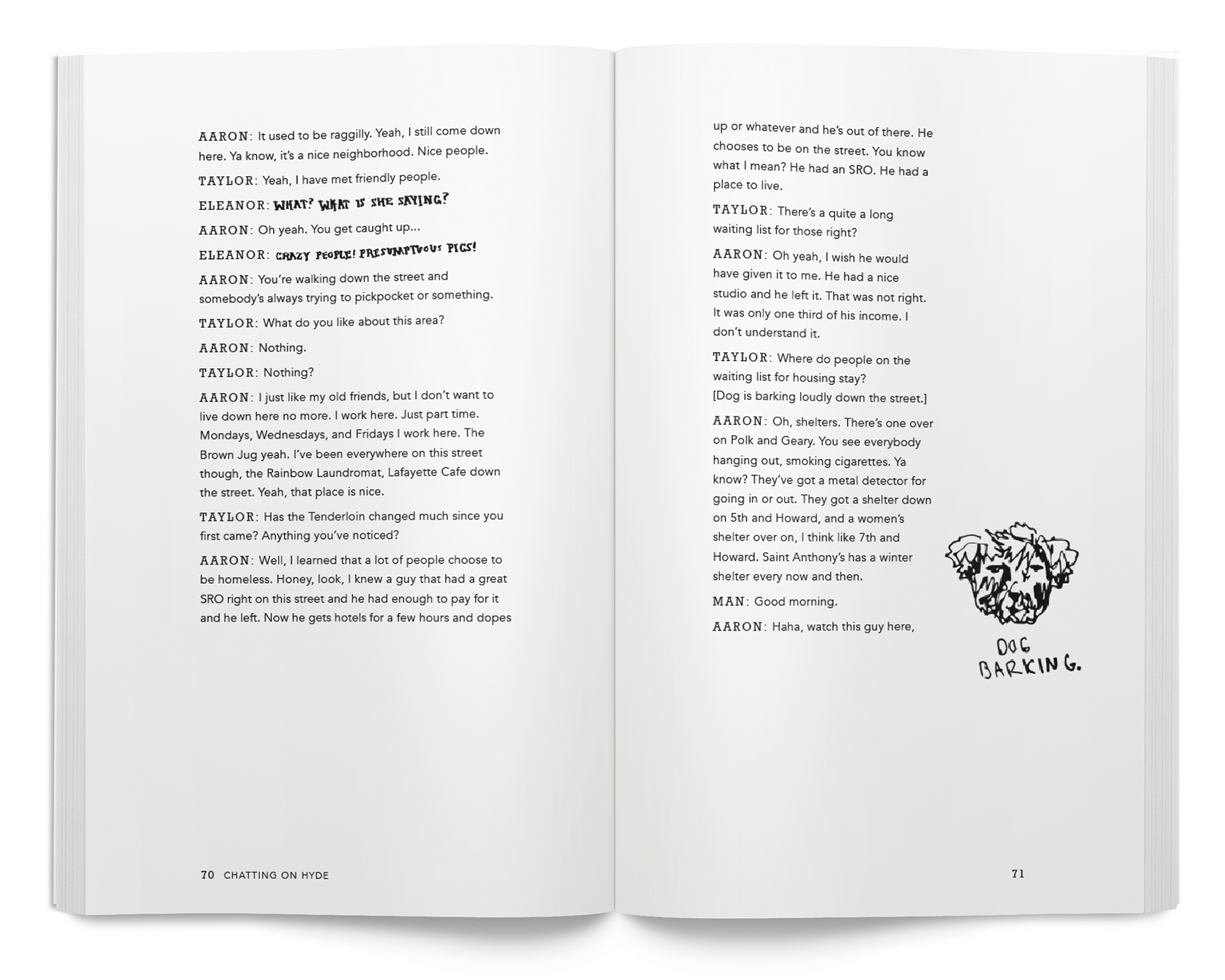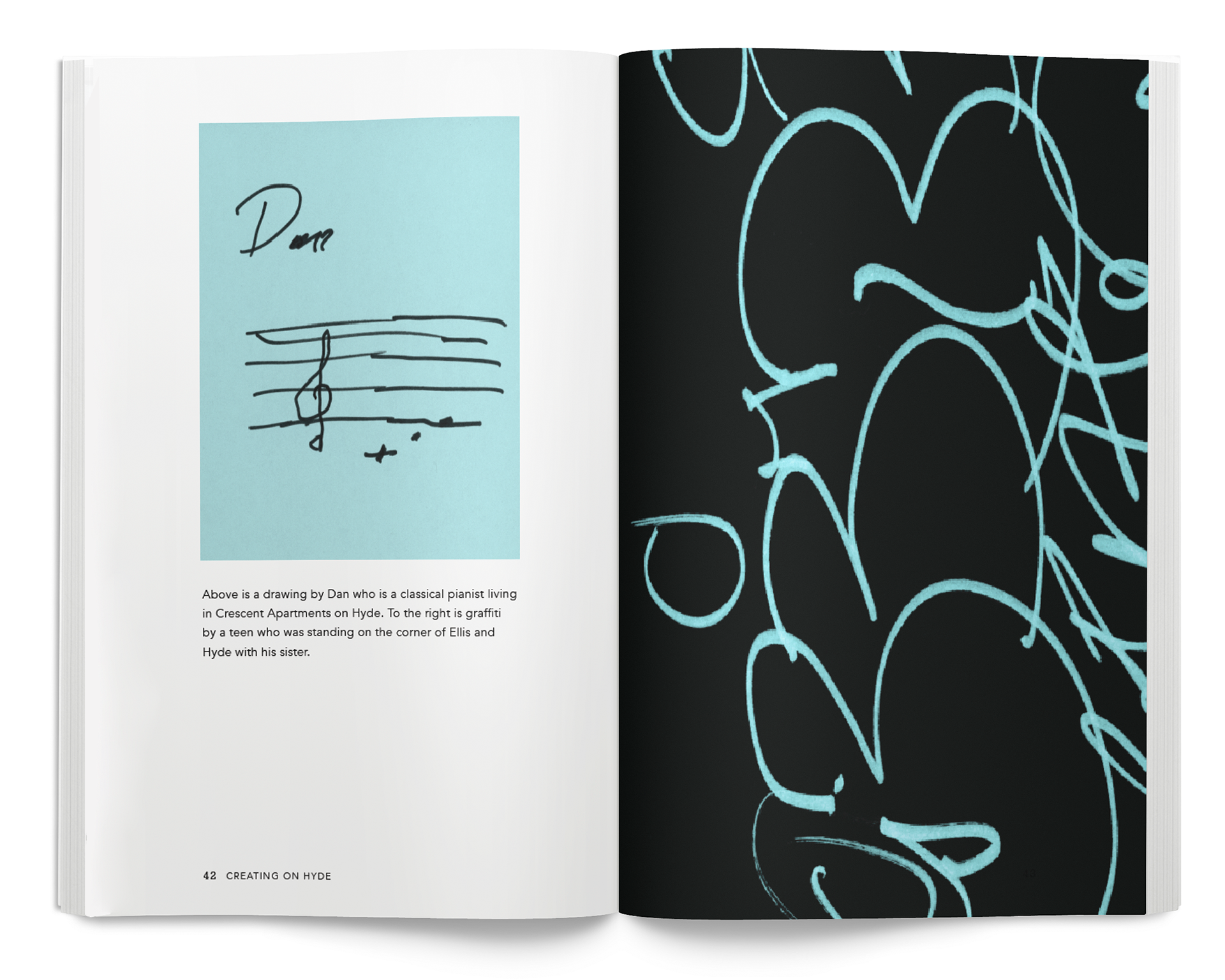 As an extension of my book, I created a poster documenting all of the interactions I have had in San Francisco's Tenderloin District.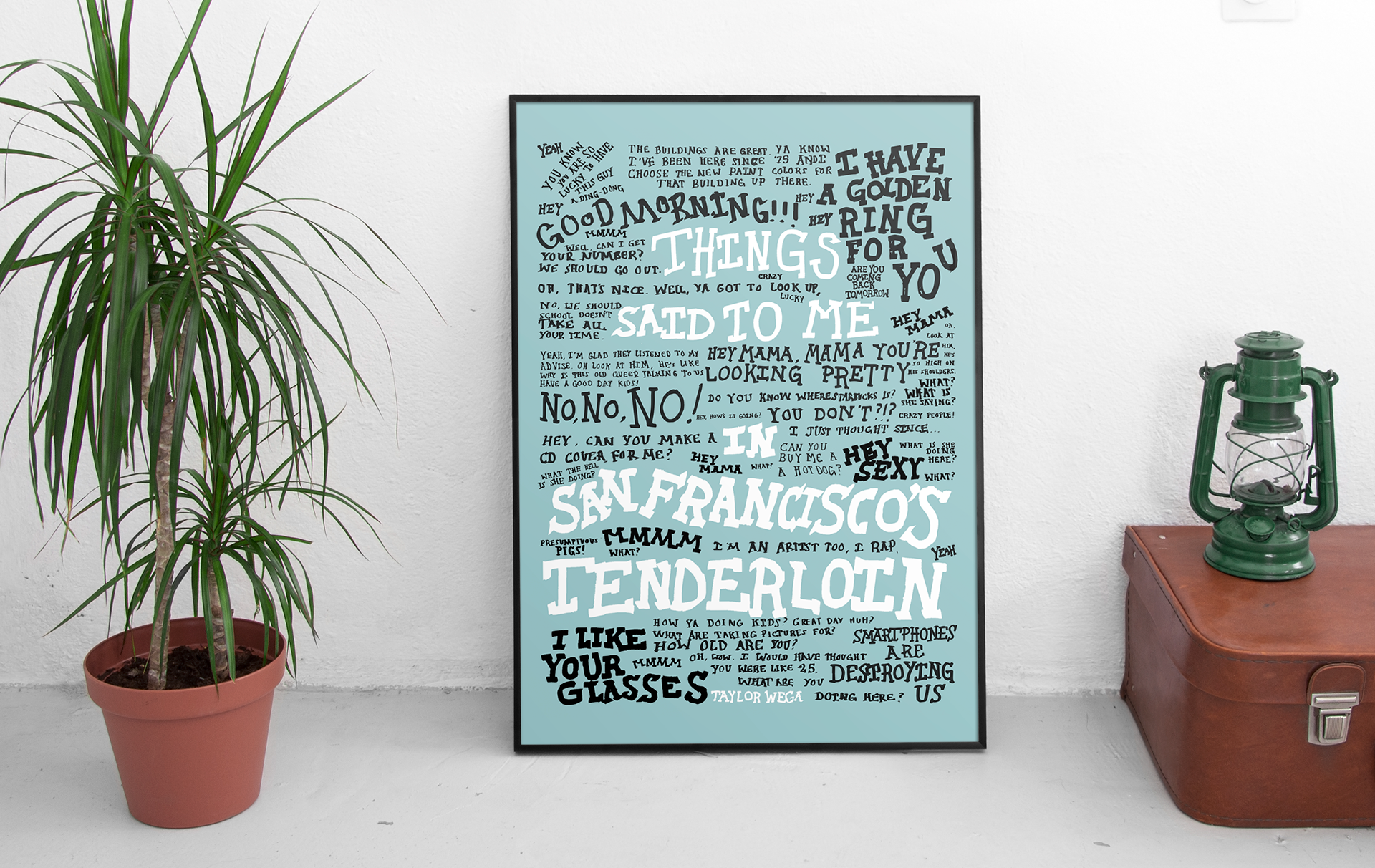 Similarly, I created a set of postcards of Things Said to Me, in my neighborhood, SOMA.